Transport in Hounslow is well connected by road, rail (overland and London Underground) and air; giving it good access to central London, the rest of the UK and to international destinations. The borough has an expensive road network – including the major arterial routes of the A4 (Great West Road), A316 and M4 Motorway – which pass through the borough and play a strategic role as a route in and out of London and between Heathrow Airport and elsewhere in the capital. North-south routes, particularly the A312 and A406(north Circular), are also significant.
The borough is served by Southwest Trains, the Piccadilly line (serving Heathrow) and District line, London Overground services on the Richmond to Stratford line. There are 42 bus routes, 712 bus stops and an emerging Local Cycle Network including the proposed Hounslow Cycling Spine along the A315, the Grand Union Canal and its towpath, the Thames and its tributaries. Heathrow Airport, the UK's major hub airport, is adjacent to the borough in the west with many of its support/supplier operations based in Hounslow.
PROPOSED PROJECTS TO IMPROVE CONNECTIVITY OF THE "GOLDEN MILE"
PROPOSED CONNECTION TO CROSSRAIL
The council would like to see a new station near Sky's headquarters by using an under-used freight line for passengers. The connection could be opened in time for the completion of Crossrail at Southall
PROPOSED CONNECTION TO HS2 – THE GOLDEN LINK
The council is proposing a new passenger service between Hounslow mainline station and Old Oak Common calling at Syon Lane and Brentford. A new station may also be provided at Lionel Road South, adjacent to the new football stadium.
BOSTON MANOR LINK
A new link from the Great West Road across the Canal/M4 to Boston Manor Tube station that will improve connectivity to the Piccadilly Line.
THE GREAT WEST CYCLEWAY
They would also like to enhance the bi-directional cycle track each side of the A4 from Gillette Corner to the Chiswick Roundabout to provide a safe, segregated and continuous east-west route that will benefit cyclists from a wide catchment north and south of its alignment. The council is also working with TfL on designs for the cycle superhighway 9 (CS9) along the A315.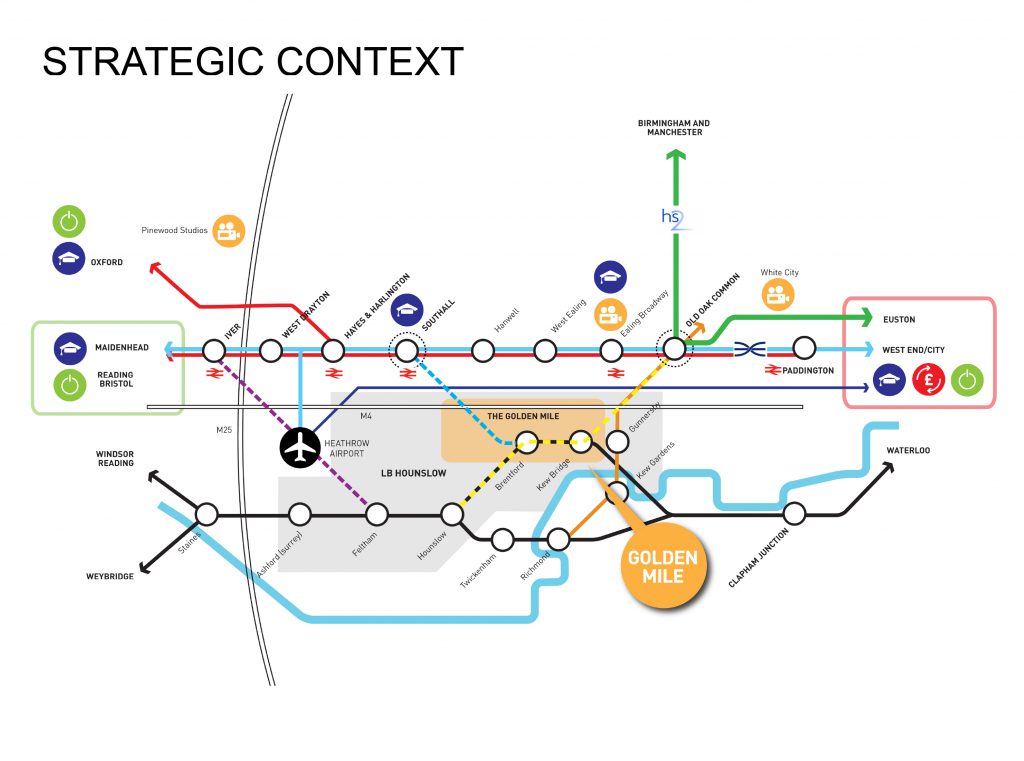 CONTACT US
All enquiries should be directed to:
Head of Transport
Environment Department
London Borough of Hounslow
Civic Centre
Lampton Road
Hounslow
TW3 4DN
Telephone: 020 8583 5215
Fax: 020 8583 5233